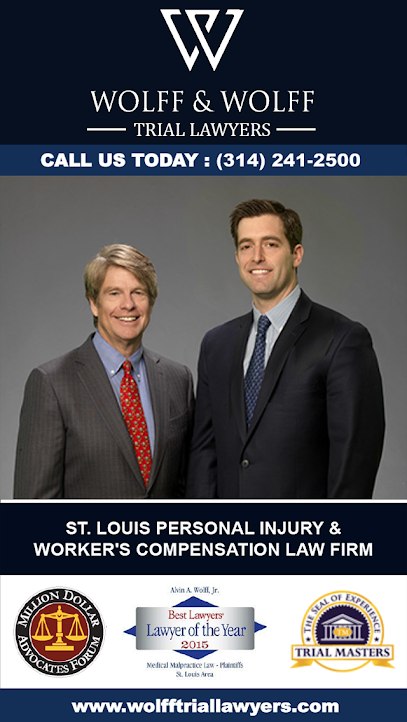 We offer a free app to keep on your phone should you be involved in a car crash or any other type of accident or incident.  Get the Wolff & Wolff app on the iPhone or Android Store for free!  The app has sections for you to fill out in real time to make sure that you take the necessary steps to give yourself the best opportunity for recovery!  Furthermore, the app has an intuitive interface that sends all the info you collect directly to us so we can get to work!  When you are stressed and in a time of need, use our app to make things simple and easy so that you can rest assured that we are on the case!
Our Legal Professionals
                 Our personal injury attorneys in St. Louis will claim your personal  injury on your behalf as a result of negligence of
                                                                                     other person or company.